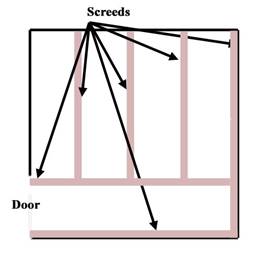 Todays most popular project was Screeding a Floor:

Some of the feedback about this project is below:
User Comments:
Explained very simply and very well. Easy to follow, thankyou

User Comments:
Everything that I needed to know

User Comments:
Screed has started to crack, and in these areas screed seems to be hollow beneath screed. What has gone wrong?


User Comments:
Is it a wet mix or dry mix?
---
We Love Comments
What do you think about the above post? Let us know by leaving your comments below.
One Response to "Project of the Day 04/06/09"
Leave a Reply
You must be logged in to post a comment.
See our Other Great Content
---