When the idea of a DIY Doctor website popped into owner Mike Edwards mind in 1998, his building company were renovating a house in London.
Mike needed some content to launch the site and asked the owners if he could take some photos as work proceeded.  The owners, Ben and Katie Fried were only too pleased to help and DIY Doctor was launched with a few pages of help and an image of Katie helping to sand her own floors!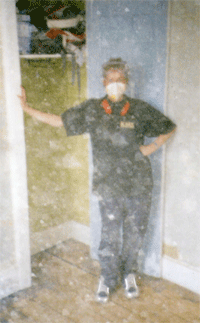 Katie has gone on to form her own unique, International  company which has every chance of winning the prestigeous Event Awards 2010.
The first prize can only be achieved by public vote and we beg you to vote for her amazing company, Aquabatix, by clicking on the link below.
You can read much more about this amazing company in our news pages.
---
See our Other Great Content
---
Tell us What you Think
Leave a Reply
You must be logged in to post a comment.