Mike Edwards, the DIY Doctor and founder of www.diydoctor.org.uk, will be signing copies of his book 'Master Basic DIY' at the National Home Home Improvement Show from 1st – 3rd October.
The book gives you the essential skills you need to undertake a variety of DIY projects safely and successfully, using the right techniques and tools. It covers over 40 projects with step by step instructions and diagrams. Published by Hodder, it is part of the best selling 'Teach Yourself' series.
DIY Doctor will be selling 'Master Basic DIY' at a special show price over the three days, so come along and get your copy!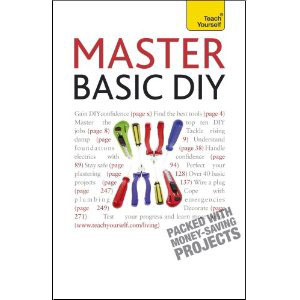 ---
See our Other Great Content
---
Tell us What you Think
Leave a Reply
You must be logged in to post a comment.