This was sent in to us at DIY Doctor and it made us laugh, so we thought we would share it with you …..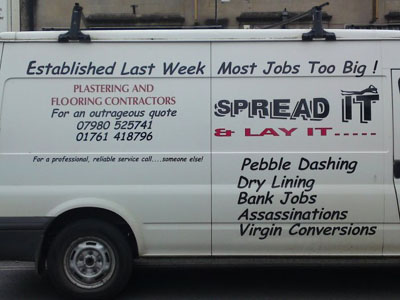 Don't forget, you can avoid the cowboys by using our Find a Tradesman page to receive up to three free, no obligation quotes from reliable and insured tradesmen in your local area.
---
We Love Comments
What do you think about the above post? Let us know by leaving your comments below.
Leave a Reply
You must be logged in to post a comment.
See our Other Great Content
---