Need a break from the boredom of work and the hum drum activities of everyday life? Why not get down and dirty with DIY Doctor for 10  minutes?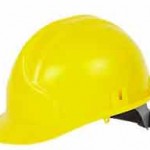 DIY Doctor has found this construction quiz on the Discovery channel website. Some of it is "Americanised" but in essence it's fun and you may learn something you didn't already know. The questions revolve around the dirty jobs of construction and demolition and you can find out how many chimneys it is possible to sweep in one day as well as what vanilla has to do with demolition.
Click on the link to be taken to the Dirty Quiz and enjoy
---
See our Other Great Content
---
Tell us What you Think
Leave a Reply
You must be logged in to post a comment.