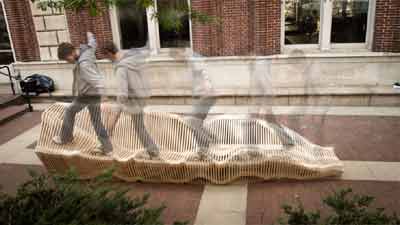 A group of ten architecture students from Columbia University GSAPP have created an amazing double sided bench which consists of 119 interconnected sections built out of 18 sheets of plywood. The bench was inspired by the undulating action of a slinky, as it's 928 sections become an interactive balance board, transforming int's shape depending on the movements of it's occupants. Take alook at the video below! 
---
See our Other Great Content
---
Tell us What you Think
Leave a Reply
You must be logged in to post a comment.