Thailand has been facing the worst flooding it's seen in 50 years, and people there are coming up with some great DIY ideas to help in the most dire of situations.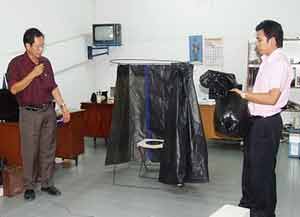 A folding portable toilet has been developed by the Faculty of Engineering at the Prince of Songkla University. The toilet consists of a folding wooden seat and a plastic curtain hooked onto a steel frame. The frame can also be adapted to create a mobile shower unit if a water tank is connected.
Other practical help has included the automatic sandbag loading machine which has been created by the Faculty of Engineering at the Rajamangala University of Technology in Thanyaburi.
Plastic bottles have also been collected and used as buoyancy aids when water levels are high, as well as being made into life saving jackets and rafts.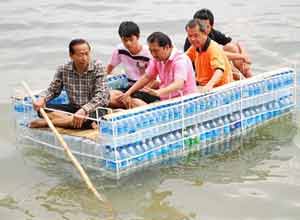 ---
We Love Comments
What do you think about the above post? Let us know by leaving your comments below.
Leave a Reply
You must be logged in to post a comment.
See our Other Great Content
---