Businessman Mark Goddard-Watts has agreed to sell the remaining part of Toolstation to Travis Perkins for a possible £24m. Travis Perkins bought into Toolstation in 2008 when they purchased a 30% stake for £18m, with an option for future control. They are now buying the remaining 70% but the price may rise dramatically if Toolstation's performance improves over the next two years, as they have until December 2013 to expand.
Mr Goddard-Watts sold his family's previous business Screwfix to Kingfisher (who own B&Q) in 1999 for £60m. Since 2008, when Travis bought into Toolstation, the company has expanded from only 12 stores to 103 and employ nearly 1300 staff.
Chief executive of Travis Perkins Geoff Cooper said "Toolstation offers great value and better reliability to customers who want to order and get materials in the way that suits them best – online, via their computer or mobile phone, or by a phone call to our call centre, or at our trade counters."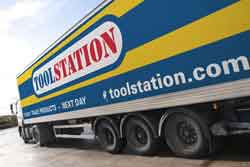 ---
We Love Comments
What do you think about the above post? Let us know by leaving your comments below.
Leave a Reply
You must be logged in to post a comment.
See our Other Great Content
---