Sussex police are on the hunt for two thieves who stole an alarm system from B&Q in Crawley on 21st February by passing it through a hole in the fence at the back of the store.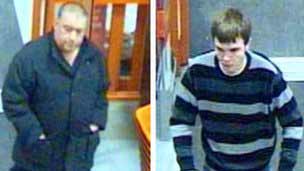 A police spokesperson said "This pair obviously recognise the need to secure their homes against fellow villains."
Anyone who saw anything to do with the robbery have been asked to contact Sussex Police.
---
We Love Comments
What do you think about the above post? Let us know by leaving your comments below.
Leave a Reply
You must be logged in to post a comment.
See our Other Great Content
---