If you are looking for inspiration for a child's bedroom and want to do something a bit different, this may give you some inspiration…..how about a treehouse in the bedroom?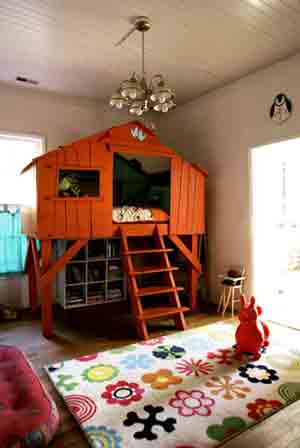 This unique example from the blog 'the slow life' bu Juli, and it was designed and made by Juli and her daughter as her daughters first bed.
We think this is fantastic and as the article says, it's not just kids that want to sleep in it!!
---
We Love Comments
What do you think about the above post? Let us know by leaving your comments below.
Leave a Reply
You must be logged in to post a comment.
See our Other Great Content
---