This is a photo we found on an american site (electrical-contractor.net), apparently taken on a US base in Iraq, where a massive drill bit was used as a fuse on a UK plug……. OMG! Any electricians out there got any photo's of DIY disasters you have come across? We want to see them….!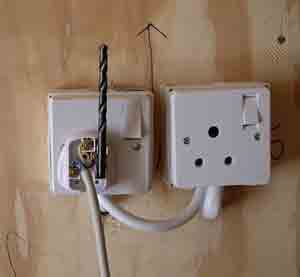 ---
We Love Comments
What do you think about the above post? Let us know by leaving your comments below.
Leave a Reply
You must be logged in to post a comment.
See our Other Great Content
---