We are looking for DIY Disasters for a new section on the DIY Doctor website. If you send us details of your Home Improvement mishaps, then they could feature you on our site and if you are willing we can even share them with our media partner who might put your story on the TV.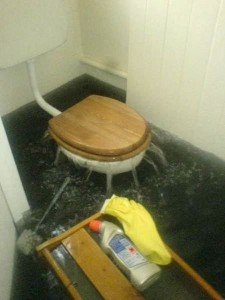 If this is the sort of thing that has happened to you, then please do get in touch, and we will share your misfortunes with the world!
Send us a link to a video showing us your DIY challenge and we will reply with advice, if you let us we will then publish the question/problem and the answer we give on DIY Doctor.
Don't worry if you are too shy to share your tricky problems you can request that your link is not published if you prefer.
Send us a link to you DIY disaster video to office@diydoctor.org.uk.
---
See our Other Great Content
---
Tell us What you Think
One Response to "Send us your DIY Disasters and Your Home Improvement Mishaps!"
Leave a Reply
You must be logged in to post a comment.