This page includes links to all of our Barn Conversion related DIY how to projects. Browse through the below list and click on your chosen link to view the project information.
As every farmer will tell you, farming has changed beyond all recognition and many farm outbuildings, or barns, are no longer required for the use they were originally built. Much farm land has been sold off for housing or roads and the use of the phrase barn conversion has become synonymous with almost all construction where an older building (not originally intended for housing) is renovated or rebuilt to convert it into living accommodation.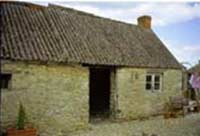 The shortage of modern housing (written in July 2013) has seen the introduction of changes in planning legislation to make it easier for farmers to convert old buildings into buildings for business use such as offices and shops.
Barn conversions, and change of use permissions can sometimes be difficult to gain planning permission as many local councils would rather see conversions being made to commercial buildings to improve local economies so be prepared for a long fight but converting a barn can be very rewarding and allow you the blank canvass you need to create exactly what you have dreamed about.
Many old barns, whatever their condition, have a listed building status making it even more difficult to get permission and when permission is given, it is sometimes not possible with a listed building, to do exactly what you want. All in all when converting a barn, research is required and decisions should not me hastily made. See our forum on barn conversions which, together with the following pages will give you most of the information you need on this topic.