This page includes links to all of our Gas and Gas Safety projects. Browse through the list below and click on the topics to get further information.
It is very dangerous to work with gas appliances if you do not know what you are doing. It is the law that you must use a Gas Safe engineer who is registered on the Gas Safe Register to work with gas anywhere in the UK, Isle of Man and Channel Islands. This section will give you more information about how to work with some gas appliance, such as fitting a hob, but when it comes to working with gas and connecting fires and hobs up this must be done by the Gas Safe engineer.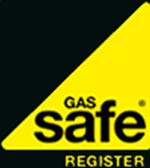 All Gas Safe Engineers carry ID card so that you can confirm that they are qualified to work with gas before they enter your home.
Faulty Gas Appliances:
If you think that any appliance is unsafe or you smell gas you should turn off the appliance and not use it until it has been checked by a gas safe engineer. If you think that there is a gas leak then you should:
Call the National Grid – 0800 111 999
Open window and doors to get the air circulating
Turn of the gas at the meter
Do not switch on a light or other electrical appliance.
Maintaining Gas Appliances:
It is recommended that all gas appliances are services by a gas safe engineer at least annually. If you are a landlord the law states that you are responsible for the safety of your tenants. There is no prescribed timetable for checking appliances but you should be able to show that you have followed good practice, and an annual inspection is recommended.
As a landlord you do have to ensure that an annual safety check is carried out within 12 months of fitting a new appliance or flue, and from then on annually. You need to hang on the records for at least 2 years and give a copy to the tenant within 28 days of receiving it. All new tenants should get a copy when they move in.
There are steps that a landlord can take to ensure that they can have access to the property to carryout an inspection, but it is in the interests of tenants to allow and inspection. If access isn't granted then a landlord will provide a written notice and requests for access three times before it will be referred to the HSE. Often access provisions are written into the tenancy agreement.
Bedrooms and Gas Appliances:
It is the law (since 1998) that people are not allowed to sleep in a room that contains one of the following:
Gas boilers or any gas fire, gas space or water heater over 14Kilowatts unless it is room sealed. If you are in any doubt check with a gas safe engineer.
If the appliance is less that 14 Kilowatts or an instantaneous water heater unless it is room sealed or has a atmosphere-sensing devices.
If the room has been used as a bedroom from before 1998 then you could be able to continue using it as a bedroom, however a risk assessment needs to be conducted and the appliance needs to be checked regularly by an engineer. Don't take any chances – it could be fatal.
This section provides information about what you are allowed to do within the gas safety rules and what you can do yourself – but it is important not to do anything that you are not qualified to do. This section gives you a number of suggestions for projects and how to keep safe when working on DIY projects that could involve gas.