This page includes links to all of our Soundproofing DIY how to projects. Browse through the below list and click on your chosen link to view the project information.
In this section find out all about sound proofing materials, how they work and how you can go about getting them fitted. There are different solutions available for soundproofing your home and you can find out which should be used in what circumstances.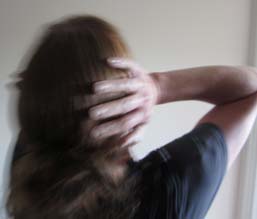 The benefits of Soundproofing:
There are a number of reasons that you should sound proof your home:
It's the law – Building regulations require that sound proofing materials are built into any building projects, both for new projects and conversions. Separating walls and floors and internal partition of residential dwellings are required to meet the requirements that are stipulated in the Part E document.
It's good for your health – If you live in an older building which had been converted before the sound proofing regulations came into play your will know how maddening it can be. In fact, a recent commission by the EU report suggests that more than 30% of citizens in the EU regularly experience noise levels that are harmful to their well being. These can include hearing issues, sleeping disorders and raise blood pressure.
It's not just other people's noise – Guilt free you can make as much noise as you like (within reason) and not disturb your neighbours  which means that you can maintain an amicable relationship with them which will make for a happier existence.
Why you should Soundproof
If you live in an older building without sound proofing you will know it. The benefits are plain to see and it is possible to retrospectively fit sound proofing, so there is no reason to suffer "in silence". Cost will vary depending on the nature of the property and how much sound proofing that you would like to have – the more that you have the more effective it will be.
Some other things to consider are:
The height of your ceilings or how much ceiling height you are prepared to loose is important. The more insulation that you fit the better sound proofed it will be and this can be as much as 12 inches, but only if you have the room height to take it
If you take ceilings down (rather than adding sound proofing over them) if can make a huge mess, particularly if there are decades of accumulated dirt and dust
Remember to factor in the redecorating cost on top of the fitting cost as the walls or ceilings will need to be re-plastered afterwards
For your sanity a sounding proofing project is a great project to carry out and if you have noise neighbours or have a busy road or airport near by this section is a great place to start.