This page includes links to all of our Workwear and Clothing related information. Browse through the below list and click on your chosen link to view the information.
If you think wearing safety workwear is just for builders you may want to think again. The figures for injuries at home, through not wearing the right safety equipment such as gloves, boots or hard hat are extreme to say the least.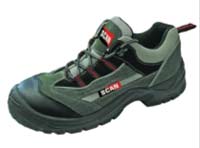 In 2011 over 30,000 people were admitted into hospital simply because they used a screwdriver in such a way that it pierced the skin. Many of these cases could have been avoided by the simple use of safety gloves.
Safety trainers these days are hard to distinguish from normal footwear and they are just as comfy. The steel toe cap protects you from dropping the odd brick or block on your toes when you are building the garden wall you have always wanted.
These project pages are not just about safety however. Wearing a good pair of overalls can save paint splashes on shirts and trousers while at the same time providing enough pockets for screws, nails and a few tools.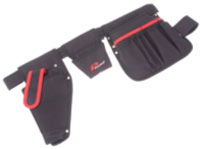 We also believe that a good tool belt is as important as any other item of clothing you would wear and the fact that you do not have to keep walking backwards and forwards to your tool-box will save you hours.