A very popular question to DIY Doctor and everybody is looking for a miracle answer to this horrible job. Sorry, there isn't one. Its just hard work with a wide scraper to remove the tiles and then even harder work to remove the adhesive underneath.
How To Remove Adhesive Residue
Once the tiles are off, the only method we have found which successfully removes most (not all) adhesives is to warm it gently with a hot air gun.
When the adhesive starts to go soft, it can be scraped off. You will still have a small residue left on the surface and this can usually be removed by rubbing very hard with a cloth, or green scouring pad, dipped in solvent thinners.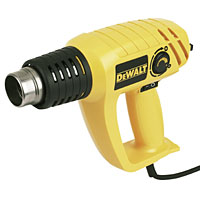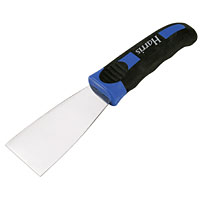 Make sure you are wearing rubber gloves for this job and safety specs may not be a bad idea as you are using solvents. Please be careful.