Any surface which becomes slippery when wet needs to be assesed for danger. This is a directive to companies in the UK from the Health and Safety Executive. There is legislation to ensure that unsafe areas are made safe. It will not be long before this common sense approach is applied to domestic situations. Slippery access and fire escape steps, slippery internal floors in kitchens and bathrooms, all could certainly do with being made safe.
There are many ranges of non-slip flooring in sheet or tile form which will cover every dangerous eventuality which can occur. From simple stair nosings to precision cut sheets, no-one need slip over again !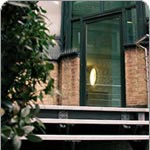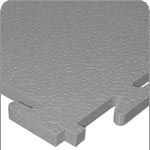 SureGrip is manufactured in four grades: barefoot, pedestrian, industrial and offshore. The grade determines the size of the granules of aggregate we use and consequently the number of granules per cm².
Health and Safety
The Health and Safety at work etc. Act 1974 (HSWA) requires employers to ensure the health and safety of all employees and anyone who may be affected by their work. This includes steps to control slip and trip risks.
If you have any questions about non slip flooring of any kind, visit our question and answer forum.