If you want to brighten up a room by painting it a colour, but don't want your radiator to stand out like a sore thumb, you can paint it to match your colour-scheme.
Preparation Before Painting Your Radiator
Turn the radiator off and make sure it is completely cold before you start. Make sure the radiator can't come on and heat up until after all coats of paint are completely dry.
Ideally it is much easier to paint your radiator before it goes on the wall, or to remove it and paint it. You can see our article on removing a radiator for help with this.
Clean your radiator first to remove any dust and grease that have built up over the years, then dry it and rub down lightly with fine sandpaper or wet and dry paper – this is to give a slightly roughened surface to the paint to adhere to. Pay special attention to any rust spots, ensuring you remove any rust and leave a smooth surface otherwise it will always look rough. Dust the radiator clean again after sanding.
Put down dust sheets underneath the radiator to prevent any paint dripping onto the floor, and mask off any nearby areas that you don't want the paint to get on. See our masking up project for tips. Old or protective clothing is handy, just in case you slip, drip or accidentally brush against the radiator while you are painting.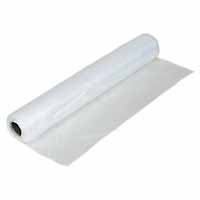 Priming Your Radiator Before Applying Top Coat
You will need to use either a metal primer or specialist radiator primer first to ensure that any bare or rusted areas are protected, and to give a good base for subsequent coats to adhere to. Use an anti-corrosive primer if you have a few rust spots, as it will help to stop the rust from getting any worse. You can use a standard paint brush, or it might be worth investing in an angled radiator brush to help you get into awkward gaps.
Painting Your Radiator With Top Coat
There are four options when it comes to the main coat for your radiator – you can purchase specialist radiator paint, however this usually only comes in a limited range of colours. We advise you to use radiator paint if you are painting your radiator white, as other paint types can go yellow over time. You can use a solvent-based paint, such as a non-drip gloss or satinwood, which are available in a wide range of colours.
The third option is a clear radiator overcoat sold by International, which allows you to paint ordinary emulsion paint onto the radiator, then paint the clear overcoat over the top which will give a protective coating.
Your fourth option is spray paint. There are a few spray paints specially formulated for radiators available, with a limited selection of colours. If you are planning to use spray paint, you will need to make sure protect the surrounding area really well, as spray paint is difficult to direct and can drift. You should wear a face mask and make sure the room is well-ventilated. Gloves are also advisable, as spray paint can drip from the nozzle onto your hands and is difficult to remove.
Good ventilation is necessary whichever type of paint you are using, as they can all give off unpleasant fumes.
Make sure that the paint is completely dry before you turn the radiator on again – it is a good idea to leave it overnight. The first time you turn the radiator on, it is likely that you will smell a strong paint aroma, but this will fade and doesn't mean that the paint is reacting in a bad way. Keep a window open until the smell goes away.