Whether you are looking for a plot to build your home on or looking for land to place a large development on, this project will be your answer.
To get a plot to build on these days, it helps to be in the know. Land is snapped up so quickly by developers that to get any inkling of the land first is a huge bonus.
There are many sites on the web these days that offer a "plot search" facility and allow you to search a large and extensive database of plots of land for sale and allow you to find all the information you need to know. Some even include aerial pictures of the site so you can see if there are any problems with the locality – but don't forget, your solicitor will do searches in the same way as for a house purchase.
Some useful sites that supply plot finding services are as follows: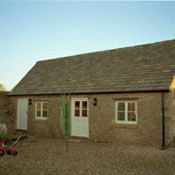 Finding a Self Build Plot
Anyone involved in the self-build sector will agree that finding a plot can be the hardest part of the project. You may be brimming with enthusiasm and raring to go but this is the point where your resolve can be severely tested. Determination is key.
Don't simply believe that a great plot will just appear one day. It's much better to be proactive than patient so be sure to spread the word that you are looking for a plot and be prepared to knock on a few doors.
Speaking to others who have found land is often a good way - they may know of any other land coming available from the same source and, having done research themselves, they can often pass on local tips.
Don't overlook the obvious however. Estate Agents can also be a source, so contact those in your area of interest and get on their mailing list.
Plots also come up at auction – find the auctions via the web or ask your local Estate Agent who should know the local auction companies. Auctions are very good to go to at the start of your search process, if not just to see the process and as a further gauge of land values. Get the catalogue before you and go.
Quite often there will be whole gamut of plot opportunities – plots with Planning Permission already granted, plots that "may provide an investment opportunity if Planning Permission could be obtained" (usually not a chance), agricultural land, buildings for conversion or derelict enough to be demolished first.
Information is the Key to Finding a Decent Plot
Access to a database, such as the ones described above, of up to date information on plot opportunities across the UK, can give you a critical advantage and allow you to move quickly if you do spot your ideal plot.
Private sellers of land use databases' of this nature extensively as they don't have to pay to advertise on it.
Get clued up on your council's Local Plan (the public can view these, free of charge, at council offices and local libraries.
This sets out their planning policies and specifies which areas have been zoned as residential.
Use Your Imagination When Viewing Potential Plots
Necessity is the mother of invention; intrepid self builders have been proving that for years. It helps if you're not fixated on a countryside location.
Great plots are not always in the most obvious of locations; - they can be found, for example, in large gardens (as long as access can be provided) and 'infill' sites between other buildings.
Even for infill sites the local development policies may rule that some are not suitable for development, for example where the local council considers the space to be visually important, or where the development would result in previously separate communities from joining up – "ribbon development".
Recent directives from the government have been very encouraging towards brownfield initiatives in urban areas (brownfield sites are those that have previously been developed, usually industrial sites).
Investment Land is not a Short-Term Option
Be wary of the increasing array of "investment land" schemes which are being targeted at self builders. Don't be seduced by the fact that the land is cheaper than comparable building land in the area.
There is no comparison. It's not building land – and in many instances is unlikely to ever be granted planning permission.
There are many schemes where grazing or greenbelt land is simply parceled up and sold on at exorbitant profit. Land may be a sound investment but not when you've paid over the odds for it in the first place.
Such activities are the province of the property speculator, not the self builder. If you wish to follow-up on such an offer then your first port of call is the local planning office who will be able to tell you whether the land is likely to become development land in the future.
Consider a Replacement Build
This is an increasingly popular option, especially in sought after areas of the South East of England where land can be at a premium – and the property doesn't have to be derelict for it to be a financially viable project.
Many self builders are now buying post war housing, such as poorly constructed 1950's bungalows, and knocking them down to make way for a new build. This is often more cost effective than renovation.
Check with the local authority Planning Officer to find out their attitude to replacement build – many typically allow you to extend the footprint of the house by at least 10%, often more.
Demolition costs are rarely as expensive as you might think – approximately £1,000 - £3,000. There can even be a great deal of salvageable material, including the bricks, which can be sold on.
A great advantage to this option is that services - water, sewers, electricity and perhaps even gas - will almost certainly be available.
Don't forget, if you're financially able to do so, buy enough land to develop, build your own home and sell other plots to make the cost of your own home negligible.
Barn Conversions
In rural areas especially, barns periodically come on the market for conversion. Local development policies usually mean that a barn cannot be knocked down and replaced with a modern residence. They usually have to be converted in a way to preserve the character of the building, for example retaining the original windows – none to be blocked off, none to be added.
These constraints, as well as having to meet modern building regulations, mean that such a conversion is not for the faint hearted. Just consider the nature of barn walls – solid, thick, often made from stone or flint and with no damp course.
To provide a dry habitable environment, and insulate it sufficiently will mean a great deal of work. But if you want to end up with a unique property with plenty of character and a more resilient value, then go for it.
A barn may very well be a listed building. The English Heritage organisation is the body responsible for listing buildings in order to protect the best of English architectural heritage.
If you are considering buying a barn, or any other building which is listed (there are 3 categories), you will be advised as such by the seller. You can contact the English Heritage organisation to find out what listing means - visit the English Heritage site for further information.
Some very useful links for self build information.
Calculators
Special reports
Related sections
Useful links