Presented by www.domesticsoundproofing.co.uk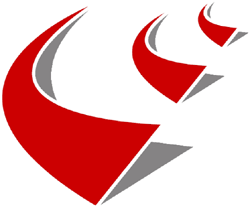 Sound is a form of energy. The more energy produced in one place, the greater effect that energy will have in another if it is allowed to get there.
Example:- Throw a stone = Energy expelled
Get hit by a stone = Energy received!!
The harder the stone is thrown, the more it hurts!
There are three ways of stopping the stone hurting. 1:- Wear something very dense, the stone will bounce off. You may feel the dent where it hit, but its effect will be reduced 2:- Wear something very thick and soft, the power of the stone will be absorbed by the softness. You may still feel the stone, but the force will be greatly reduced. 3:- Get to the joker with the stone.
The same principles can be applied to sound. Unfortunately its a little more complicated because differing frequencies ( Bass, etc) of sound, produce different energies and need to be dealt with in slightly different ways...If the stone above was very sharp, small and pointed, it may well pierce the protection, whereas a larger, flatter stone would not.
The two sound control options come with many variations, basically they can be divided into the areas below.
Passive Absorption:
When sound passes through an acoustically absorptive material like mineral wool insulation or acoustic foam, the sound waves are forced to change directions many times and travel great distances before the sound passes completely through the absorptive material. Each time a sound waves changes direction, a portion of the energy is absorbed by conversion to heat. When there is a reflective surface behind the absorber, (such as a wall) the sound which passes through the absorber will be reflected back and through the absorber once again. Absorbers work best when there is some sort of a reflective surface behind them. For some sounds (low frequency) an air gap is ideal between the absorber and the reflective surface or wall.

Barriers:
A noise barrier can be constructed from almost any non porous material. Since sound is energy, an effective barrier must have enough mass (weight and density) and a low resonant frequency to stop (or reflect) this energy. As sound pressure levels increase so does the sound power (energy). High sound power levels will excite any surface they encounter causing the surface to vibrate at its resonant frequency which inevitably makes the walls shake. Low frequency sound contains more energy, because a larger volume of air is being displaced to produce the long wavelengths associated with bass and sub bass frequencies. These low frequency sounds easily excite most common building materials like wood and 12.5mm thick plasterboard.
Soundproofing solutions in the home
At www.domesticsoundproofing.co.uk soundproofing solutions are listed in the three main areas.
Different products are used to control sound in the home and much more can be found about them and their uses, from these links.

2Kg High Performance Acoustic Membrane that is more efficient than a sheet of lead at blocking sound transmission. Rated at 22dB an only 1.2mm thick it's easy to work with, easy to cut, and easy to install.

A foil faced Acoustic Pipe Wrap for a wide range of applications. Ideal for noisy pipes, pumps, engines, enclosures, saniflow systems, soil pipes etc.

A high Performance Acoustic Quilt Provides far superior performance to standard cavity infill products as it combines acoustic fibreglass absorption with our acoustic membrane to block the sound.
Acoustic Mineral Wool is useful as a sound absorbing infill for the reduction of airborne noise in partition walls, between flooring joists and suspended ceilings.The density of this material is generally at least three times that of standard loft insulation so it's much more efficient at absorbing sound. The mass of fibreglass loft insulation is generally only around 20Kg/m³.
Quietfloor
This is a carpet underlay system designed to improve both the impact and airborne noise transfer through floors. The laminated composition provides maximum performance for minimum thickness and combines excellent sound insulation with all the qualities of a good carpet underlay. It is quick and easy to install and is easily cut and shaped. Overall thickness is just 12mm so it minimises the increase in floor level
Resilient Bar is a thin metal channel designed to substantially improve the sound insulation of plasterboard walls and ceilings. The channel effectively isolates the plasterboard from the studwork, eliminating 'direct contact' to dissipate sound which would normally be transferred through the frame. This system is easy to install and produces excellent results especially when used with suspended high mass ceilings.


Sound Proofing Mats designed to reduce the airborne noise transmission through lightweight floor and wall structures. Only nom. 2mm thick and again better than lead at blocking sound.
Custom Audio Designs provide a solution for all domestic sound problems. Free advice, installation details, easy to understand diagrams and the entire range of products needed to defend yourself against noisy neighbours, be it through walls, ceilings or floors. Visit the site through any one of the above links or email: sales@domesticsoundproofing.co.uk