A very popular question to DIY doctor is, "Can I tile over the existing ceramic tiles in my bathroom/kitchen."?
The answer is yes.....But it must be remembered it does not matter how well the new tiles are stuck to the old ones what matters is that the old tiles are also well secured to the wall.
Once you have checked that you can start tiling. First you must clean and de-grease the existing tiles completely. This is best done with a solution of sugar soap. Sugar soap is a liquid soap with granules which will de-grease and clean the tiles.
Apply as per the instructions and then wipe off after the time stated. You will need to rinse the wall and let it dry. Sugar soap is best used with warm water. You can buy the sugar soap and a sponge from our tools area at the base of the page. You may also need a decent set of ceramic tile drills to re-drill any holes you may need for fixings - check out our review on ceramic and porcelain tiles drills if you do not already have any.
A fantastic tip from Rob Tester, a tiler from Surrey is to mix a little sand with PVA adhesive (see our project on PVA to buy cheaply) and simply paint it on the wall. When dry this creates a very coarse surface which any tile adhesive will have no problems sticking to.
An important thing to remember when tiling over existing ceramic tiles is that you must stagger the joints. No new joint should be over an old one.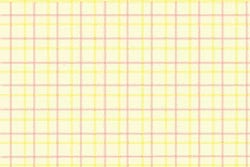 Take a look at our video section on tiling to see an excellent film on how to replace a broken tile.