Warning: To complete electrical works you must comply with Electrical Regulations – Click here for more information.
Fans with an integral timer need a 3 core and earth supply to allow the unit to run on after a light is switched off. It must also be possible to isolate the fan by means of a pull switch inside the bathroom, or a fan isolation (3 pole) switch outside of the bathroom.
Before attempting fan or any other electrical connection ensure all circuits are off.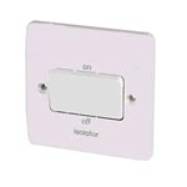 Isolation switch must be on a pull cord inside a bathroom or as above a switch on the outside.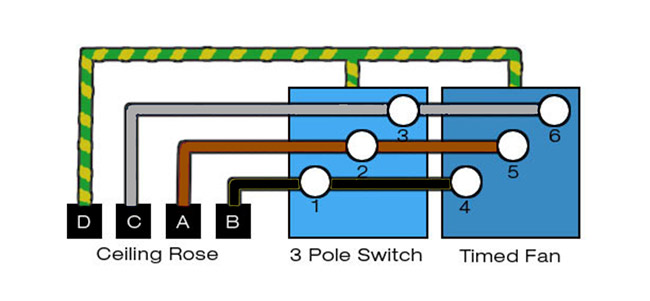 D = Earth Connection = To all units…This wire should be sleeved in a green/yellow earth sleeve
C = Neutral Connection
B = Permanent Live Connection
A = Switched Live Connection
For regulations governing heights of sockets etc, please see our Socket Height project page.
You might be interested to go to our video section on installing ceiling fans to watch a film on "ceiling fan installation".