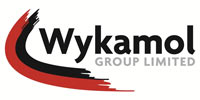 In these days of soaring house prices, more and more home owners are looking to extend their properties and make as much use as possible of existing space. This includes waterproofing cellars etc to make either additional living rooms or extra storage space.
Tanking
The way these systems work is by applying a waterproof coating directly to the inside of the porous cellar walls to prevent moisture from seeping in. They do not remove the water, they simply create a barrier.
For a tanking system to work well, the walls that the tanking product - these range from cementitious coatings, bituminous coatings, membranes, paints and sealants - is being applied to must provide a good "key" (i.e. a scratch coat). Tanking systems also require the brickwork of the house to be stable due to the fact that tanked walls need to resist water pressure that will build up. In older homes, preparing walls to take whatever coating is being used can be quite time-consuming, involving hacking off old plaster, raking out old mortar, repointing and applying salt-neutralising products.
Waterproof coatings can be applied using a trowel or are sometimes sprayed on, with the aim of forming a bond with the masonry substrate, to create a completely waterproof barrier. Plaster can then be applied on top of these coatings.
Attention must also be applied to weak points in the structure - typically the wall/floor junction - where water is most likely to enter.
Cavity membranes
The second method of ensuring a dry basement is the cavity membrane system. A new internal wall surface is created using a very strong, very versatile, high density polyethylene.
This material can be fixed mechanically using special fixings to the substrate of the building, with the water allowed to run behind it. Depending totally on the flow of water, various systems are available.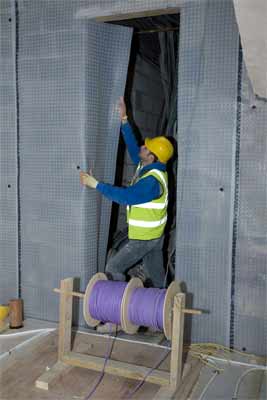 The cavity or space between the membrane and the wall can be ventilated if appropriate, or sealed with the water running behind the walls to a new sump position where it can be pumped away. The new surface can be plastered or decorated over.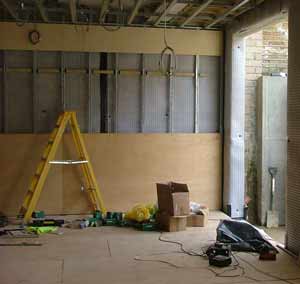 Wykamol waterproofing solutions can solve the damp problems of most situations and as you can see above, once treated, the area can be boarded out and then plastered and finished without fear of any further damp penetration.