Project of the Day 08/06/09
Todays most popular project was Push Button Cisterns: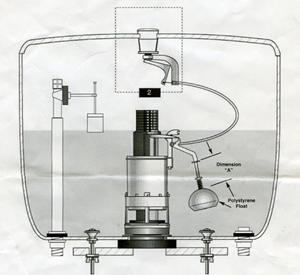 Some of the feedback about this project is below:
User Comments:
It doesnt fill up with water quick enough, can you help? (push button)User Comments:
The push button itself is broken. The base of the holder unit of the button unit has come away from the upper part. Have glued before but is temporary solution. Where can I purchase a new push button unit for Twyford ceramic cistern?
User Comments:
Good, clear explanations with useful diagrams
User Comments:
I needed a diagram showing positioning of washers in cistern and from cistern onto pan
User Comments:
My push button remains in push position but does not have a cable !!!!!
User Comments:
Water still flowing into cistern
User Comments:
Cistern fills very slow-heavy spray, takes 5 to 10 mins.
User Comments:
Really useful information , thanks
User Comments:
I need to know how to get the lid off the cistern as the button prevents me from lifting it off?