Project of the Day 07/07/09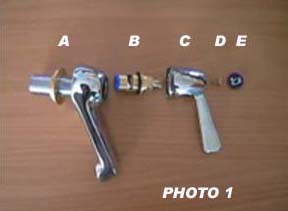 Todays most popular project was Ceramic Disc Taps:
Ceramic disc taps are designed to last a lifetime but unfortunately, particularly in hard water areas, they don't and it can useful to know how they operate and how to service them. This project shows you how to dismantle and service the moving parts, and has clear photographs to help you.

Here are some of the comments we have received:
User comment:
Very clear descriptive text. Finding a replacement cartridge, should cleaning not work, will not be easy I fear.
User comment:
Brilliant, really useful information on this type of tap.
User comment:
8 years seems to be the general age for problems
User comment:
This looks very useful. I have never seen these taps before, and I have a leaking one, so I'll try this out.
User comment:
Have looked avidly for answers to my dripping tap problem. Your website is the most helpful. Thank You