Master Basic Diy book available direct from DIY Doctor
The 'Master Basic DIY' book is now available to buy directly from DIY Doctor at the discounted price of £5.99 which includes postage and packing (recommended retail price is £9.99).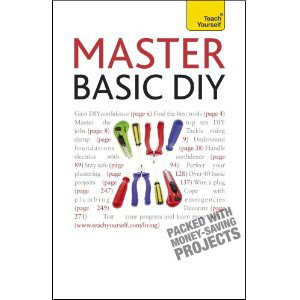 The book is part of the Teach Yourself series published by HodderHeadline and was first published in 2008, but this new edition has been published this year with added content. Written by Mike Edwards, founder of DIY Doctor, it gives step by step instructions and clear diagrams on over 40 basic projects, to enable you to undertake DIY safely and successfully.
For more information and to buy the book, please click here.