Building Contract in SelfBuild & Design Magazine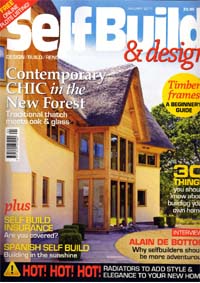 DIY Doctor feature in January's edition of Self Build & Design magazine, in their Latest News section, telling their readers about our Desired Outcome Building Contract.
 The article focuses on how the free contract can help homeowners protect themselves from cowboy builders.
The magazine is out now, and for more information on the Desired Outcome Building Contract and how to avoid cowboy builders, take a look at more information and our video on the Building Contracts project.