DIY Doctor launches local DIYer of the Year Competition
DIY Doctor's main office is based just outside Frome in Somerset, and having been located in or around Frome for the last ten years we have decided to launch our first local 'DIYer of the Year' competition in our home town as part of a bigger national competition.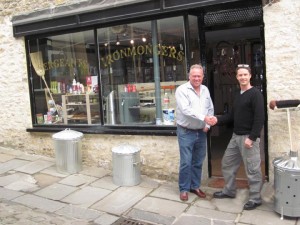 We have joined forces with our local Ironmongers in the town, 'Sergeant Ironmongers', who are sponsoring the event, to celebrate the DIY skills of the local residents. DIY enthusiasts are invited to test their knowledge in an online quiz, with the top scorers invited to a live final in the town with the chance to win £200 worth of equipment, and to be named Frome's DIYer of the Year.
The competition is open to the residents of Frome and anyone living within a 10 mile radius of the town. The closing date for entries is the 31st May 2011.