7 Billion People by the end of the month
By the 31st October the world's population will reach 7 billion.
This is a staggering figure and one that has galvanised groups to focus on our global responsibility to make a positive difference.
As it says on the 7 Billion Actions site 'it also offers a rare call-to-action opportunity to renew global commitment for a healthy and sustainable world.'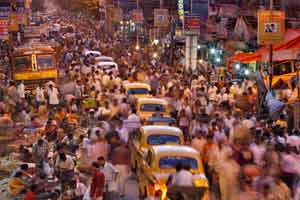 So in our small world of DIY what can we do? Look at what you can do to be more environmentally friendly in the things that you do and the way you do them.
Check out our Green Living section which gives guides and instruction on everything from installing a water butt and building a garden compost to biomass boilers and domestic wind turbines. You can find out more about rainwater harvesting and using solar energy as well as building straw bale houses or rammed earth houses. There are also online video guides to help.
The Green Living section is always being added to but if there is something you want to see covered which isn't already there, please let us know.