Video Tool Reviews Launched on DIYDoctor
DIYDoctor's Mike Edwards has been busy trying out a host of Home Improvement products, from Ladders to drills, screws to shoes and everything in between.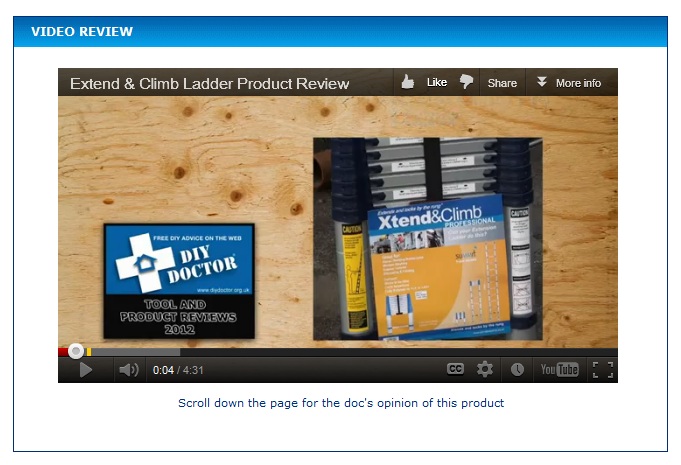 These are being loaded onto the website now and we hope they prove an invaluable resource to all our visitors.
Each page has a video showing the item being used and discussing its merits and any downsides. There is also an overview and rating from the Doc, a list of the features, a note of what you get for your money 'what's in the box' and a link to read more reviews from customers who have already bought the product.
If you like what you see you can simply click on the buy button to have it delivered direct to you.
Find all our videos by clicking on the Video Tool Review button to the left hand side of our home page.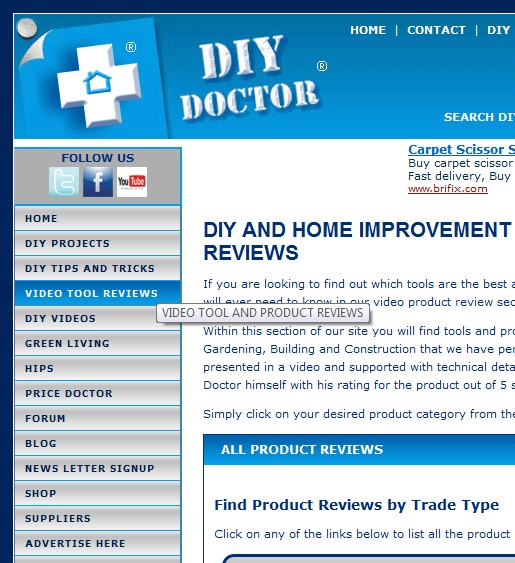 Click here to visit the main page and have a look around the reviews https://www.diydoctor.org.uk/product-reviews/, don't forget to keep coming back as we will be uploading more videos in the coming weeks.
We would also love to get feedback from you, so let us know what you think, and if you have any suggestions about other products to feature, or details you would like to see included, then please leave your comments on this page.