What you think is very important to us
DIY Doctor has always been an interactive website – adding subjects to the site based on what our customers tell us they want.
If you want to tell us what you think of an existing project you can leave comments in the box at the bottom of each page called 'was this review helpful'? Click on the box and it will expand to let you add your comments. See example below.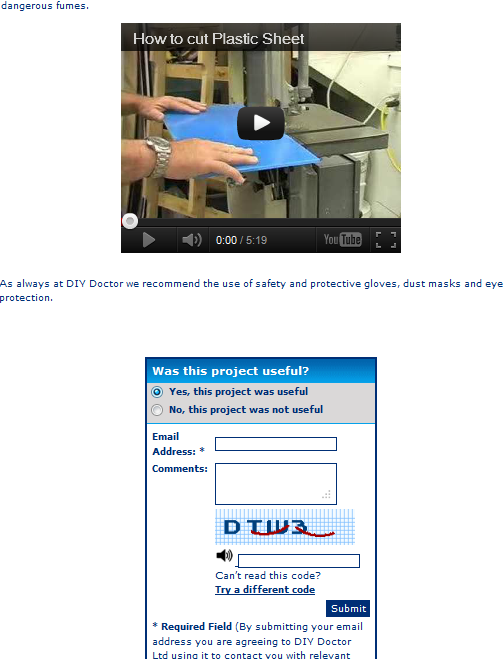 Your comments then get fed onto the front page of our website so you can see what people are saying about projects, and this helps others find the information they need.
This is what our project feedback on our front page looked like this morning.
Latest Project Feedback
Tuesday 17th Jul 8:19PM
Very helpful
Tuesday 17th Jul 11:51AM
More useful information than what i actually for looking for…
Tuesday 17th Jul 7:45AM
I found this site very infomative
Monday 16th Jul 12:24PM
Very good demonstrationy
Monday 16th Jul 4:06AM
Good
We rely on your feedback to make sure we are keeping or projects relevant and so we want to encourage you to leave comments when you use the site. So if you want to see changes or additions or you have suggestions for new projects, then leave your remarks in our forum under members area have your say.
Of course there is also the option to comment on our blog posts see the box below.
Thank you to our brilliant DIY community for their support and feedback.