DIY Disasters – a Solution!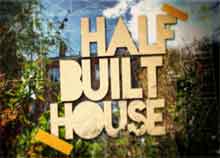 It's fair to say that there are things in all of our homes that we would love to change and have never got round to, or have started to make amends to but haven't quite finished. Doing It Yourself is a great, cost effective way to get the home you want without tugging too much on the purse strings, but sometimes things can go a little wrong, or take more time to complete than previously anticipated. If your home is a bit of a DIY disaster and you're looking for a helping hand to get your project finished, then Channel 5's 'Half Built House' could have the solution.
Headed by interior designer, builder and renovator, Sian Astley, 'Half Built House' aims to give people whose houses have become hell, a place to finally call home. If you have knocked down a wall but have no idea how to finish the job, are a sink short of a kitchen or are seeing stars every night then get in touch. Sian and her team will offer solutions to your DIY problems and help you set things straight giving you the eat-in kitchen, insulated attic and children's playroom you've been dreaming of but not managed to get round to.
With over 15 years of project management and home design experience, Sian Astley is the woman to rescue you from your DIY woes, showing you cost effect methods of improving your home and finishing the job to a high standard without breaking the bank.
If you're interested in having Sian bring her expertise to your home, then get in touch with the team and tell them about your DIY renovation and redecoration disasters along with your contact details and any relevant photos to halfbuilthouse@zodiakmedia.com and perhaps they'll soon be on their way to help you out.