Housing Market Intellegence Conference announces planning review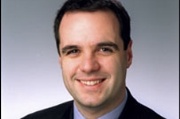 It was confirmed at the annual Housing Market Intelligence Conference in London yesterday that Lord Taylor has been appointed to review the planning guidance which will form the basis of the National Planning Policy Framework (NPPF).
In the Government's National Planning Policy Framework document Greg Clark MP say in his introduction "In order to fulfil its purpose of helping achieve sustainable development, planning must not simply be about scrutiny. Planning must be a creative exercise in finding ways to enhance and improve the places in which we live our lives. This should be a collective enterprise. Yet, in recent years, planning has tended to exclude, rather than to include, people and communities. In part, this has been a result of targets being imposed, and decisions taken, by bodies remote from them. Dismantling the unaccountable regional apparatus and introducing neighborhood planning addresses this."
DIY Doctor await the findings of the report with great interest.