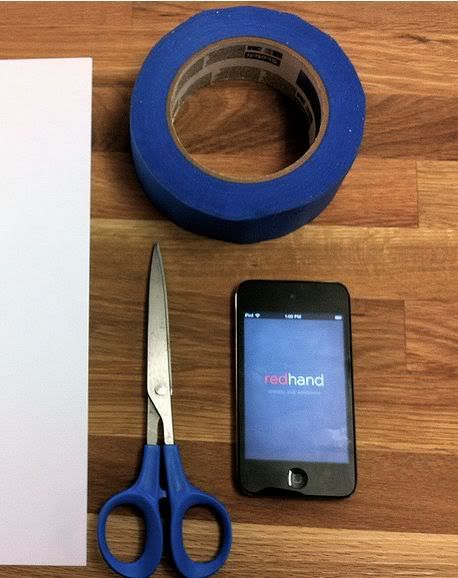 As of September 2012, there over 700,000 apps in the iPhone App Store and this has over doubled its size every year since its launch in 2008.
The store has created in its wake whole teams of developers dedicated to creating new and innovative apps every day, to try and make our day-to-day lives easier, more fun, more educational and in some cases more prone to procrastinating!
The 'Utilities' section in the App Store is filled with thousands of DIY-tool related apps, which can more often than not be hugely beneficial to projects. Here is a quick round-up of the most essential ones to look out for…
1.       iHandy Level
Price: FREE
Avg. Rating: 4 Stars
The iHandy Level is a free app which allows you to measure the angles and verticality of household items like picture frames, tables, desks, chairs and shelves. All you need to do is calibrate it to your phone and you are ready to go. The app is ideal for all you perfectionists out there who just can't stand a skewed frame or a wobbly table. This product has been around since the store's inception, so by now all bugs and glitches to the app have been properly sorted – all the more reason to download it!
2.       D.I.Y Calculator
Price: $0.99
Avg. Rating: 4 Stars
This handy little app is designed to help you calculate and manage all those measurements you need for flooring, tiling, wallpapering and painting plus it lets you organise room-by-room how much material is needed. Any redecoration orientated job has to start at the calculator, and the D.I.Y Calculator app allows you to organise that daunting task very efficiently. With a notes and picture section soon to be developed, it'll be even more useful.
3.       I.D. Wood
Price: $4.99
Avg. Rating: 3 Stars 
Perfect for starting up any new carpentry project, the I.D. Wood app educates you on the different types of wood that has been used to create furniture, and gives you an exhaustive list of properties, what can and can't be used for a certain wood and a wood's Janka hardness.
4.       Woodcraft
Price: $9.99
Avg. Rating: 4.5 Stars
Put your imagination on the screen with Woodcraft, an app that allows you to recreate your ideas in 2D and 3D, experiment with different joints and tools and compile a list of materials needed to complete the job. Once you're happy with how it looks, you can start work!
5.       Convertbot
Price: £1.49 (UK store only)
Avg. Rating: 4 Stars
Convertbot is just one of over a hundred converter apps in the store, but very few have better feedback than this one. The interface is incredibly easy to use and can convert over 440 different units of measurement, which should cover anything you could possibly want to do!
Downloaded any that you think should be mentioned? Comment and share below!
Estelle Page is a dedicated mother of two and a self employed interior designer, who finds her smart phone indispensable at times whilst at work.