Energy bills to become simpler so you can shop around
The Government proposed new clauses to the Energy Bill yesterday, which should ensure that consumers get a better deal on their energy bills.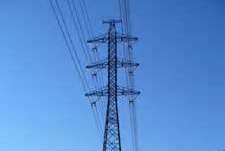 The Government wants to simplify consumer bills and make tariffs easier to understand for the average consumer. the Prime Minister has promised to help consumers get the cheapest deals, and understanding the market is a key component in these plans. Calls are being made to reduce the number of different tariffs available on the market, and to remove outdated 'dead' tariffs from the market.
As a consumer, once you can compare your bills on a like-with-like basis you will be in a better position to shop around for your energy. There are plenty of switching sites that will quickly and effortlessly arrange to put you on the best tariff for you, as soon as you have decided where to go.
The Governments is also pressing ahead with plans to decarbonise the power sector by 2030. Secretary of State for Energy and Climate Change, Edward Davey said:
"I am determined to ensure that consumers get the cheapest tariff they can. So, we will amend the Energy Bill to reduce the bamboozling array of tariffs available on the market and to simplify bills, whilst continuing to work with Ofgem to deliver a simpler, more competitive market.
The Department for Energy and Climate Control (DECC) will also be able to charge energy companies for disruption to power supplies in a move that should stabilise power provision. Full details for these matters should be revealed in the Spring, and as ever we will keep you up to date.