Good news for consumers as TrustMark announce an increase in users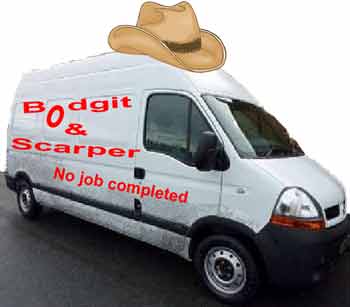 TrustMark have just announced a 20% increase in online viewings of their listed tradesmen in the last 12 months.
DIY Doctor recommend using TrustMark to find tradespeople as part of our 'Home Improvers Protection Solution' (HIPS) campaign, because they are a government endorsed organisation and the only 'find a tradesman' scheme that insist on their tradespeople having membership to a trade body.
Your builder being a member of a trade body is not a safeguard in itself but it does mean that tradesmen must be insured, and the trade body will have a complaints procedure, and even an ombudsman, if things do go wrong.
Find a Good Builder
Builders who pay to belong to a trade body are more likely to be genuine professional builders rather than fly-by-night organisations that come and go – sometimes with your money in their pocket!
The mentality of a professional builder is one of long term business building, including doing a good job, being professional and open, being accountable, being insured, and desiring repeat business and recommendations. This is the sort of person you want to be working on your home.
Cowboy builders lie
Be aware that unscrupulous builders, who make a living out of ripping people off, may use a trade body to give their business a veneer of respectability, so do not accept their membership as proof they are genuine.
This is obviously annoying as it makes Cowboy Builders harder to spot, but just because they use a trade body logo on their paperwork or van doesn't guarantee that they are actually members. They may have been members once, and let it lapse, or they may simply have lifted the logo illicitly.
Check out your builders before you employ them
When you are 'interviewing' builders, and other tradespeople, ask for their trade body membership number and check with the organisation involved. Trade bodies want to protect their good name and that of their legitimate members keep. They do not want to see cowboys stealing their good name. They may even want to take the matter further if you find your prospective builders are not members, but claiming they are.
If your builder does not readily give you their membership details, get in touch with the trade body anyway – they will be able to check their records against the builders name and address. If this builder is not registered don't use them. If they are lying at this stage it does not bode well for future relations!
How can I avoid Cowboy Builders
If you are thinking of having work done at home, use all the tools on our website to help you employ a good tradesman and avoid the bad one. Hover over the Find Tradesmen area in our main navigation at the top of the page for more information.