Measures to protect bees is good news for gardeners
We should be concerned about the decline in Bee population – bees are the primary pollinators of our flowers and also our crops.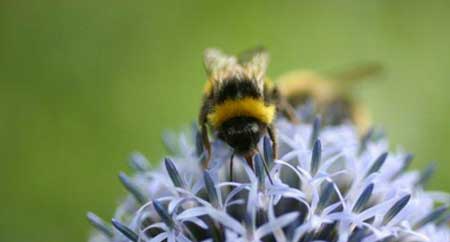 Bees have been declining in recent years, some of it due to disease. However the European Food Safety Authority (EFSA), and various environmental campaigners, have highlighted the detrimental affect of a group of chemicals called neonicotinoids present in some building materials. They are pesticides which act as nerve agents that are seriously damaging to the health of bees and other insects.
DIY sheds pledge to remove harmful compounds from their shelves
The good news for bees is that two big DIY retailers have pledged to remove products containing neonicotinoids from their shelves. Although B&Q only stock one product with imidacloprid, Wickes have several containing thiamethoxam, both chemicals that are members of this harmful group of compounds. This is good news for home improvers and DIYers who can feel confident in not destroying bees while carrying our their building tasks.
Bees are not the only pollinators in trouble
We may not think of the role that Moths play in our lives, however they are also important pollinators and their numbers are also falling. Numbers of moths have declined in Britain by approximately 28% in the last 40 years, however this is nearer 40% in the South of England. It is believed that removal of habitat is the most important factor.
While we might not feel very fond of moths they are an important source of food for our birds. Our gardens just wouldn't be the same without the songbirds that visit would they? Those of us that watch the birds feeding fledgelings know that caterpillars make up a large proportion of food for chicks.
Wildlife garden tips to encourage pollinators
The best way to encourage beneficial insects into our gardens is to leave some sections of the garden to run a bit wild. Allowing some wild flowers and weeds like nettles to grow, will give valuable shelter and food to moth larvae and eggs. If you can't bear to see a messy bit of garden why not screen off an area with your shed or an attractive willow hurdle? Even better would be to plant a screening hedge using native British species such as hawthorn, blackthorn and hazel, to offer even more natural habitats to garden wildlife.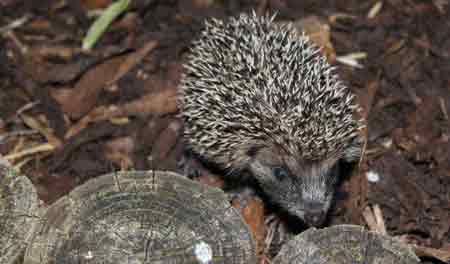 You could build a compost heap, a leaf mould basket, a log pile and even sink a shallow container to collect water, all in a very small area, and then allow weeds to self seed around these fixtures. You will be amazed at the biodiversity this will encourage into your garden as insects shelter, frogs and toads take advantage of cool sheltered damp spots, and you may even get hedgehogs moving into your log pile.