Win a Toolkit from DIY Doctor
Tell us your 12 favourite DIY tasks for a chance to win a full toolkit
(Tradesmen also get 12 months free advertising on DIY Doctor)
We have some mixed news for you this morning
The sad news is Auntie Mavis and Uncle Jim have passed away in a freak accident on their tandem.
The good news is you inherited their house
The bad news is it is overgrown, dilapidated and in a very poor condition throughout.
The good news is you could win a complete tool kit and a years free advertising (if you are a builder or tradesperson.)
We want to know what your reaction would be if this fictitious situation was real? Hopefully you would you be up for doing at least some of the renovating and repairing?
OK so here we go
The terms of the will state that you have to pick twelve tasks to tackle yourself.
Please tell Mavis and Jim's 'solicitors' which ones you would do. Click here to use our two-question survey to rank the tasks in order of "Work I would be most likely to tackle" down to "Work I would be least likely to tackle". (It should only take 6 minutes.)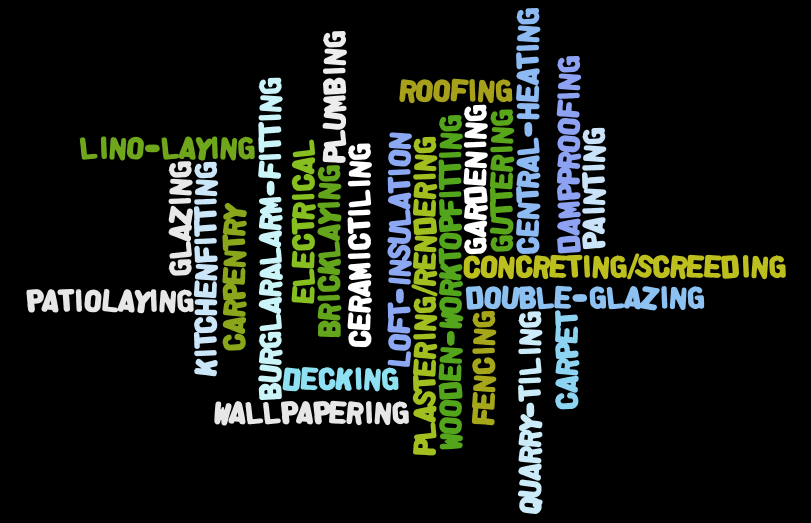 Prize wining and other information
At close of play we will work out the two most popular DIY tasks from all the entries.
Each entrant with these two tasks on their list will go into a safety helmet. One lucky winner will be pulled out and receive a full tool kit for each of the trades. If the winner is a tradesman, they will also get 6 months free advertising on DIY Doctor.
We use the information you give us to make sure our website content is relevant (you know it is free so it might as well be interesting and excellent too!).
If you win we would like to promote the story on our website and social media sites and use a promotional picture of you – you can of course, opt out of this.
Good Luck!
The DIY Doctor Team