Today marks the anniversary of the Government's heat strategy
Following a press release from the Department of Energy and Climate Change (DECC) today, we look at their action plan targeting the reduction of carbon emissions across all sectors of the energy consuming market.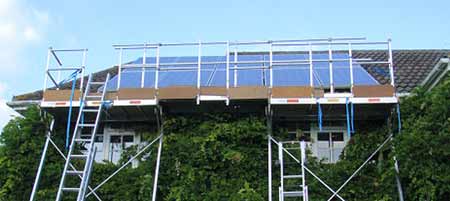 Image courtesy of CJ Electrical
"If we can increase the use of low carbon heating in our homes, businesses and across our economy, we can help reduce our dependence on costly carbon intense fossil fuels."

Energy Secretary Edward Davey
So what is in the pipeline?
£9 million has been allocated to aid local authorities in setting up heat network schemes
£1 for the cities of Manchester, Leeds, Newcastle, Sheffield and Nottingham to allow them to develop heat networks
100 'green apprenticeships' to focus on young people in renewable technologies
£250,000 allocated to a voucher scheme for heating installers to get money off heating kit installation training. There is £500 or 75% of the cost of training available on a first-come-first-served basis
The Renewable Heat Incentive
Until now the Renewable Heat Incentive (RHI) has only been available to non-domestic investors, however the government plans to introduce the scheme to domestic users. It is expecting to be able to confirm how the RHI will work for householders and publish the tariff levels in Summer 2013.
"The Renewable Heat Incentive (which has been available for non-domestic investors for over a year) is a key part of our approach to cutting carbon, and driving forward the move to more sustainable, low carbon, heating alternatives. So far over one thousand groups have got on board, and today we have outlined details of our tariff review, to help encourage even more organisations to invest."

Energy and Climate Change Minister Greg Barker
Renewable Heat Premium Payment
The Renewable Heat Premium Payment (RHPP) scheme which offers money off the cost of renewable heating kit like biomass boilers, heat pumps and solar thermal panels is being extended until the end of March 2014, instead of closing at the end of this month.
To find out more about RHI and RHPP go to BeEnergySmart renewable heat information section.