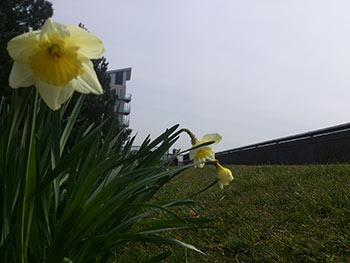 National Garden week starts next weekend just as we are launching our new DIY Doctor gardening section
As you know we really enjoy sharing our knowledge with you on all things DIY, and we have asked some good friends in the gardening world to give us the benefit of their knowledge, to bring you some great tips on everything to do with the garden and gardening; including landscaping, planting, lawn maintenance and many other garden related projects.
Our new gardening section is split into easy to navigate sections, so you can find what you are looking for quickly and easily.
We will be building up the section by adding new projects throughout the coming year. If you can't find a project that you think we should include, then please write to us at office@diydoctor.org.uk.
15-21 April 2013 is National Gardening week
The theme this year is wildlife and diversity in the garden, which helps to encourage wildlife and provide a natural balance within the garden.
The BBC's series of programmes called "Bees, butterflies and blooms" deals with this idea and you might like to click through to see their programmes here.
We have a project in our new wildlife section called wildlife gardens, and you can visit it here.
If you are a garden writer, or blogger and you would like to contribute to our gardening section please contact us.