Contract your build, Use a Small Works Building Contract to Protect you When Employing a Tradesman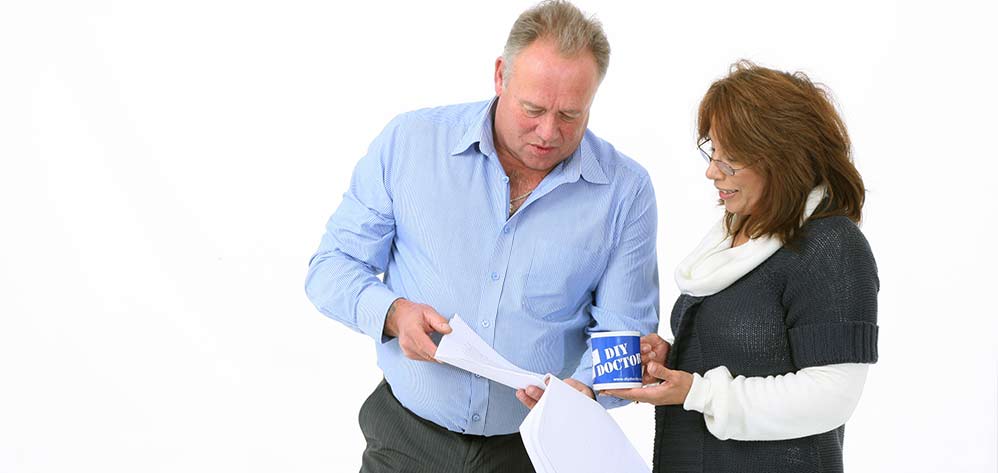 What do we mean when we say contract your build?

Well maybe we should say contract your builder. It is an astonishing fact that less than 5% of all building jobs carried out in the private sector, are protected by any sort of contract.
Would you let your property without a Tenancy Agreement? Or employ someone without a Contract of Employment (well no, actually you can't do this legally anyway – but you know what we mean).
It is easy for you and your builder to be setting out on the adventure that is your new build at different tangents. It is not necessarily a case of your builder being 'good' or 'bad', it is simply easy to misinterpret each others expectations of the outcome.
Make your build easier
We want to make the process of employing a good builder a much easier one, and so we set up an area of DIY Doctor that is designed to do that – we called it 'Home Improver Protection Solution' – or HIPS for short, you will find that HIPS button on our navigation bar.
The whole solution is split into 5 sections:
If you use this simple process it will help you get the job you want from your builder – and root out the rogue ones too.
Using The Contract – The Customer and The Builder
Our Founder Mike Edwards asked his Daughter and Son-in-Law to speak to their builder about using the DIY Doctor Desired Outcome Contract when they had an extension on their house in Beckenham last year. In this Video they all comment on their experience of using it – so you can see the benefit that the client and the builder get out of having a good contract which helps you consider your requirements and communicate your wishes effectively to your builder. You can see the video below: