Home Improvements for keeping up with the Joneses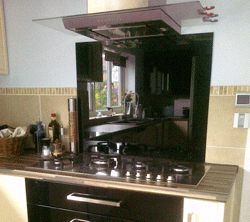 A new survey by Opinion Matters carried out this April on behalf of Anglian Home Improvement company, has found that while people in the UK are cutting back on their luxury budgets such as expensive holidays and even on their food shopping, they are still spending money on Home Improvements.
This is interesting when much of the media is trying to convince us that DIY and Home Improvement is DIYing out in the UK (sorry about the pun!). Check out our reply to the Stylist Magazine article from last weeks blog.
However it is not surprising when you consider that our home is the biggest investment that most of us will make in our lifetime, and so it makes sense to look after it. Treating our homes to a 'facelift' by installing a new kitchen or bathroom is seen as better value for money than a fortnight in the sun.
After all if you build a conservatory you can harness the power of our own sun while sheltering from the brisk wind that often accompanies it in the UK.
The Most Attractive Home on the Street
Making sure their house was not the least attractive house on the street was shown to be a big driver for many homeowners when it comes to improving their property. In fact many homeowners cited a desire to have the most attractive house on the street when it came to spending their money on home improvement projects. So rather than keeping up with the Jones' they actually want to be the Jones's.
Melanie McDonald, Head of Marketing and Communications at Anglian Home Improvements, says, "The survey proves that we're a house proud nation and shows that keeping our homes looking attractive remains a priority for many people in Britain."
The survey also reports there was an average annual spend of £2,706, with one in eight homeowners spending over £5,000 on home improvements in the last couple of years. Half the people questioned were planning to fit a new kitchen or bathroom (or would like to do so), and a quarter would like a conservatory.
Do it Yourself, or Do it For Me?
DIY Doctor has plenty of guides and information on undertaking DIY tasks and also how to employ tradesmen for any Home Improvement tasks that you want someone else to do. Head over to the projects section on our main website.
You will find plenty of information on fitting a kitchen, why not start off with some advice on planning a kitchen. If you want to install a cloakroom suite we have a video tutorial that will help you with how to do that.
http://youtu.be/sz6c79Ffc20
You may decide to get a tradesman in to do part of the job, while you do the finishing off and decorating. For instance you could employ a plumber to fit the bathroom and you can then lay your own tiles. See DIY Doctors video guide on how to set out a bathroom for tiling on our DIY Doctor's YouTube channel, and then go to our find tradesmen section on the main site to find a reliable insured tradesman.