How to Build a Deck for Entertaining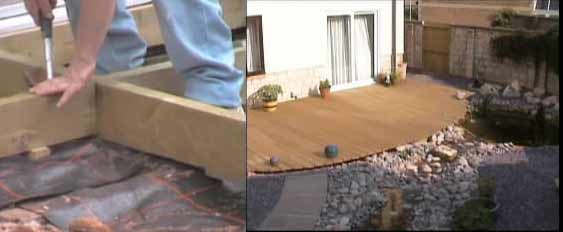 With summer just around the corner, many of you may already have begun your garden renovation projects. In fact, the intermittent good weather has meant that the past few weeks have been a great time to perform some basic tasks, such as weeding, mowing the lawn and replenishing your flower beds.
But gardens aren't just there to look pretty; they're also there to be put to good use. Well kept gardens are a great place to spend time in, whether you're playing outside, relaxing in the sun or hosting a fun get-together for friends and family.
Perfecting Your Outdoor Space
Ideally, your garden will be able to perform many functions. This is why planning is essential when designing the look of your garden, in order to fully maximise the available space and light.
If you've got entertaining in mind, you may wish to consider allocating a section of your garden specifically for that purpose. Some people lay flagging, others use pebbles. But if you really want to impress, a well built deck will be a great addition to your garden.

How to Build a Deck
Building a deck is easier than it sounds. Begin by measuring your space and draw a plan of the area, to account for any obstacles. You can use this plan to calculate the area of your deck, so you will know exactly how much decking you will need to buy. At this stage, you should make sure you are wearing the right protective gear, e.g. gloves.
Your ground can be prepared by clearing all vegetation and laying a deck fabric. The framework for your deck should be laid onto concrete slabs, so use a level to make sure they're level.
Build your framework from the outside in, fixing the joists together with rustproof screws. If your deck is against your house, you may wish to secure it to an outside wall. Long joists fill the outer framework, spaced at regular intervals, and short boards can be used to strengthen the frame.
Lay your decking boards at a right angle to your house. Doing so will make your garden seem longer. Use stainless steel screws to prevent rust and staining, and fix the ends of your boards first.
Voila! You are now ready to entertain guests on your beautiful, hand-built wooden deck. Install some rattan outdoor furniture for your guests' comfort, and don't forget the Pimms!