Viva DIY: A response to Lucy Mangan's article in Stylist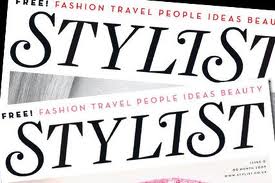 This morning's issue of Stylist featured an article by Lucy Mangan on why we're all saying 'Bye, Bye' to DIY – if you haven't read it yet, you can find it here. For the most part, I can agree with Lucy's sentiment. The quick fix, flashy home makeover shows of the last decade did perpetuate the attitude that you should throw money at your house to tart it up to sell, and then move on. But I don't, and can't celebrate the (purported) decline of DIY. I'd argue that rather than the recession crushing our notions of fixing up our homes, it is doing the opposite. Yes, the recession has caused many of us to stick where we are rather than move house. Perhaps to our chagrin, we can't so easily leave the eighties kitchen of our first house behind, swapping it for a new build setup without any effort on our part. More than ever, the improvement of our homes has been left up to us, especially as pinched salaries mean we think twice about employing builders for jobs we could do ourselves.
As a twenty- something renting in London, the idea of possessing space that I can modify to suit myself is massively appealing. My flatmates are looking to buy their first property together, and the idea of having to carry out some work themselves to bring an older, cheaper property up to scratch doesn't phase them – in fact, we're all excited about it. Chalk it up to naivety if you will, but it's something I can actually see myself getting into more and more as my ownership (and living space) increases.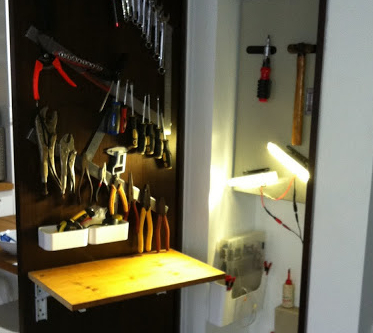 It's true that I'll never really enjoy a trip to B&Q, but probably like many other people, I find the idea and act of DIY liberating. In essence, it's learning how to do something for yourself that improves your living environment – what's not to like about that? The recent upsurge of the 'Making' movement can attest to this feeling – from making cakes through to modifying furniture you've bought from Ikea, we're all getting hooked on the pride that comes with making something yourself. The age of online video is now firmly upon us, and you can now learn how to do just about anything from someone somewhere in the world, including from the DIY Doctor himself on our site. You can to do many more maintenance jobs around your house than you probably think – redoing your pointing, for example. For the uninitiated, pointing is the mortar between your bricks that can, over time become cracked with the movement of your house. Replacing the mortar sounds like a big job, but after a look at our website my Mum attested rightly that she could do it herself, as really, it was 'just like plastering your walls, but on the outside'.
So, in short, I for one think that DIY allows us to make the most of  living as we do now – learning how to live with less money, how to value what we have and learn the skills we need to truly make our homes our own. What do you think? Share your thoughts in the comments below.