A Conservatory is an Excellent Investment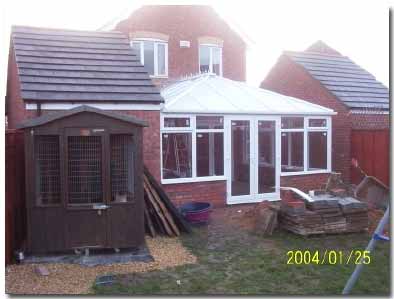 Many Home Improvement tasks are thought to net the homeowner a return but a recent report by HSBC warns that some jobs are not as profitable as others when it comes to doing up you home.
The only DIY Home Improvement Project to give an increased return on investment this year was the addition of a conservatory to your home. Perhaps this is because we have needed to shelter out of the rain so much in the last couple of years. If you want to find out about how to go about fitting a DIY conservatory then take a look at the project on our main site about UPVC conservatories.
The survey also showed that a loft conversion is still the best way to improve a property's value. On average a loft conversion will raise the average house price by around £16,000. We also have some advice on loft conversions in DIY Doctors projects section.
So while you may not get the same level of return on your investment it will still significantly increase the value of your home, but perhaps more importantly it will give you more living space, for less money than buying the same size house in the first place.
Not surprisingly the HSBC's study also revealed a differences between the north and the south – while a new kitchen in London will increase a home's value by on average  £9,125, the same work would create an increase of £4,300 in north-east England and just £2,333 in Scotland.
Head of Mortgages at HSBC, Peter Dockar, concluded: "Householders should think carefully about the type and extent of any improvement works being contemplated. Those which enhance living environment whilst retaining broad appeal should be favoured over more individually styled alterations."
So as we said if you want to refurbish your home make sure you do it to suit you and your family primarily, and then you can think about whether it is worthwhile from an investment point of view as a secondary consideration.