How to make the most of re-using/recycling items in the home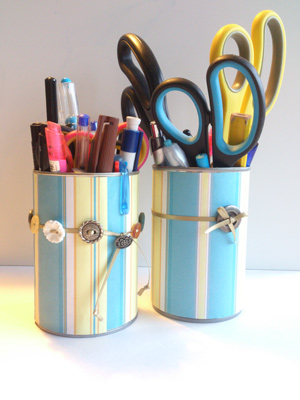 The state of the economy at the moment has provoked many people rein in their spending and consider more cost efficient ways to spend their cash. People no longer have extra funds, so they have stopped splashing their money around on unnecessary items.
This means that people are cutting down on spending on items such as household products and furnishings. Instead they are finding reusable items for the home, items that can be stored and transformed into something new, useful and Money-saving for the home.
Recycling and Up-Cycling
Another word for this process is recycling, or upcycling, as people now re-use products in the home instead of throwing them away in recycling bins. Recycling is a process of changing materials into new products to prevent waste of potentially useful materials. There are many bonuses to recycling materials from the home in addition to saving money as it will also help to:
Reduce energy usage
Reduce air pollution Reduce the consumption of fresh raw materials
Reduce water pollution
Lower greenhouse gas emissions
Although not all household items in the home can be recycled, a majority of them can, including many different types of metal, plastic, paper, glass, textiles, and electronics.
There are so many different ways to recycle items for the home – for instance an empty wine bottle can be used as a candle holder as it can give off a rustic and French chic vibe when the wax delicately melts down the side of the bottle.
Reusing recyclable items around the home can add plenty of personality and individuality to the home, reusing these items in an individual way can place a unique stamp on it, for example;
How many things can a recyclable bean or soup tin be used for?
Paint can substitute
A pot for plants
Storage pots for tool parts and more!
Where there is imagination, anything is achievable, when decorating the home with recycled items for everyday use or even for parties.
Party Tips on a Budget
For a party an excellent tip is to make sets of plastic party cups into party lights as this a fun and inventive way of dressing up a BBQ for summer and it is easy and cheap!
To make these fun and colourful decoration items follow the following instructions:
There is so much choice available when using a little imagination and a few DIY skills around the home to make it a more personalised and unique place to live. Even better it is cheaper and environmentally friendly too.