Love at First Sight, You Will Be Amazed How Quickly a House Hunter Makes Up Their Mind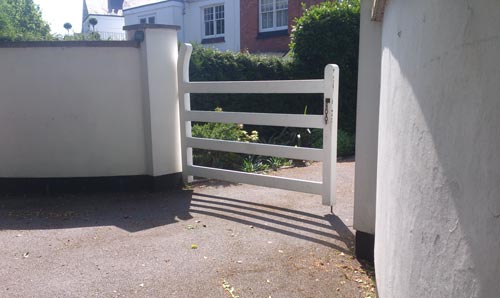 Are You Selling a House?
If you have a House for Sale or you are planning on selling a house soon, you had better concentrate on making a good first impression because 85% of British people make a decision on whether they will buy a house in less than two minutes.
This may seem like an astonishing statistic however it is widely known in the Estate Agency market that buying a house is an emotional decision, and not just a logical transaction, for most people.
The survey was carried out in the UK by Saint-Gobain Glass, who make energy efficient glass, Planitherm. If you read our earlier blog about what features a home buyer is looking for you will know that energy efficiency is a major factor in the next stage of decision making that takes place after the first impressions, while the buyer weighs up the comparative merits of the properties they like.
Two thousand people who are presently house-hunting or who have moved house in the last two years were asked to answer a range of questions about their decision making process when it came to choosing a home. The survey throws up some really useful information if you have your house on the market at the moment or are planning to sell in the near future.
The most important factor was a quiet street and good parking.  You may not be able to change the noise level in your street, but you could always make sure you have a well maintained drive, and to help you do that DIY Doctor has a couple of drive projects including how to Gravel your Drive, and we also have some tips and advice for you, if you need some inspiration, in our Driveways Ideas and Suggestions Project.
Half the people surveyed also mentioned that they wanted to see large double-glazed windows, which allow lots of natural light into the house, so make sure your windows are clean and that drapes and blinds are fully drawn to allow the daylight in.
The next most appealing features were a well-maintained lawn, followed closely by a well-maintained neighboring house. While you don't necessarily want to get involved in DIY projects on your neighbours' house, you might offer to mow their lawn to make is look superficially tidier. Be tactful, tell them you have a new mower that you like using, or if you have one why not get your teenager to do the work and see if the neighbours will pay?
So with 63% of house hunters admitting to making snap decisions before they set foot in the house, you should make sure the exterior looks smart and well-maintained. This is slightly more understandable than it seem at first, because buyers take the view that they can easily make alterations to the interior decor but the external features of the house are harder to change.
10 Quick Do's and Don't's When Selling Your Home
According to the Planitherm Survey this is a round up of of what those questioned were looking for in a home and what is a definite turn-off for house hunters:
TOP TEN FEATURES THAT MAKE A HOUSE APPEALING TO HOUSE HUNTERS
1.    A quiet street
2.    Good parking
3.    Large double-glazed windows
4.    Neighbours house looks well maintained
5.    Neighbours seem friendly
6.    Well-maintained lawn
7.    Conservatory
8.    Patio
9.    Flowers and hanging baskets in the garden
10.    A swing in the garden

TOP TEN FEATURES THAT MAKE A HOUSE UNAPPEALING TO HOUSE HUNTERS
1.    Security bars on the window
2.    Long or untidy lawn
3.    Sheets in the window instead of curtains
4.    Caravan in the garden
5.    Caravan in the neighbour's garden
6.    Untidy overgrown bushes
7.    Beware of the dog sign
8.    Bins left out
9.    Garden gnomes
10.    Fading or broken exterior lights
If you are involved in buying a house or you are thinking of selling your home shortly then do make use of our new property guides on DIY Doctor which include help with selling a property and what you should know if you are a first time buyer.