Product Review Videos are a Big Sucess
Our Video Reviews are The Most Watched on You Tube
It makes sense to us that before buying a piece of equipment you want to do some research on it, and how better to see it in action than to see one of our tradesmen testing it out? That's why on our You Tube Channel some of our most popular videos are the tool reviews.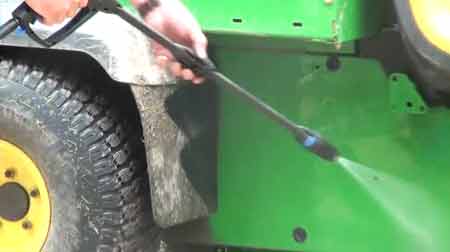 You can see the sort of videos we make by heading over to our YouTube channel, where you will find our reviews and also many instructional videos on building processes.
It would be great if you would subscribe to our channel so you don't miss all our great new videos that are coming soon. Our resident 'Star', Mike Edwards, is now moving into directing and he has been having a great time filming all sorts of building and DIY guides to help you with Home Improvement projects.
DIY Doctor Reviews Products as an Industry Expert
Mike Edwards is a regular on stage at various trade shows including the Homebuilding and Renovating Shows and the Ideal Home Show, he also makes appearances on Radio and Television and has become the trusted voice of DIY and Home Improvement through his work with TrustMark to help eliminate Cowboy Builders in the Building industry.
If you have products that you want to have tried and tested then we would also be happy to hear from you with your suggestions, please contact us in the first instance and then we can explain the process to you. We don't promise to flatter – but we will be honest!
If you have any suggestions for videos please do contact us to let us know what you want to see.