10 Great Money Saving Tips to Save Energy in Your Home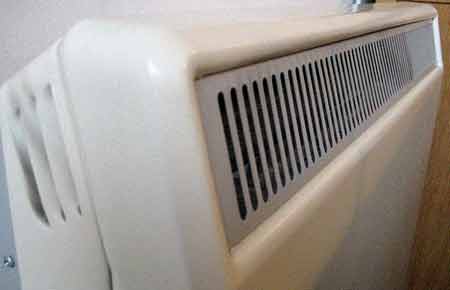 Last week we bought you 10 Energy Saving Tips to Save Money In Your Home – and this week we have another 10 energy saving tips that save you money. You may have noticed how similar the titles are – well by saving energy you automatically save money you see?
So for this weeks top 10 Money Saving Tips, we are back to saving energy. Many of these Energy Saving ideas cost nothing to implement, and even those that cost you money will only need to be done when you are ready to make a purchase. You may be eligible for grants and money offers from the government and we suggest you check out the Energy Saving Trust Website to find out more:
1. Turn off any appliances you are not using
Free to do, and can save you pounds without even trying! Do not use standby functions on appliances as standby functions use almost as much energy as having the appliance on.
2. Wash economically
Wait until you have a full load before running the washing machine, or use the half load setting. Wash at 40 degrees or even better at 30 degrees. Modern washing machines and washing detergents are formulated to work well at lower temperatures so use a lower temperature setting wherever you can to save energy and money.
3. Avoid using a tumble dryer
Hang your clothes out on a washing line wherever possible, if you are drying indoors then make sure you provide ventilation to avoid condensation. Condensation can cause real damage to your home and we explore this in more detail in our Condensation Project..

4. Shower instead of having a bath
A shower may use up to 50% less energy than having a bath because it uses less hot water. Also don't you think showers are more invigorating in the morning? See our power shower project for more information. If you are thinking of fitting a new shower see our blog about the 10 Best Power Showers.
5. Fit replacement windows
Double glazing needs to be fitted by a FENSA registered company, but you can find out more about double glazing and how it helps to cut your energy bills in our Project section.
6. Buy Energy efficient appliances
Energy saving products such as washing machines fridges and ovens can use 50% less than other models, so if you are thinking of replacing your household appliances check out the energy rating before you buy. Old boilers are inefficient and therefore cost more to run. You should consider installing a new A-rated gas boiler to see the best energy savings.
7. Only boil as much water as you need
Another free energy saving tip, if you only fill the kettle with the amount of water you need for that cup of coffee, pot of tea or mug of hot chocolate, then you are not wasting energy by boiling water that you don't need.
8. Don't leave fridge and freezer doors open
Grab and Go! Open the door get what you want and shut the door, even if you are just getting milk out for that cup of coffee you should shut the door between visits to save energy.
9. Make good use of your Fridge/Freezer
A full freezer is working in the most energy efficient way because it is able to keep a more even temperature when you pen the door. Fridges rely on some air circulation to be able to work most efficiently so try not to cram too much in. If you have a frost free freezer then this next bit doesn't apply to you, but where you have the type of freezer that makes its own ice monster every few months you should keep it defrosted so that it is working most efficiently.

10. Regular servicing of your boiler
However old your boiler is it is best to get it regularly serviced so it is working as energy efficiently as possible. Find a Boiler Engineer you can trust to carry out the serving and take his advice if he recommends a new boiler. See Fit a new A-rated gas boiler in our blog 10 Energy Saving Tips to Save You Money.
To find out more about Energy Saving and Green Energy, check out DIY Doctors Green Living section where you can also watch a video on how to save energy and save money at the same time. You will also find more ideas on energy saving products and green energy solutions.